Indoor Air Quality
We spend most of our time indoors, so breathing healthy air where we live, work and play is critical. Learn how to recognize and eliminate pollution sources in and around your home.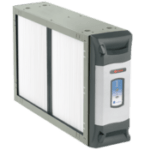 Trane CleanEffects™
Trane has always been an industry leader in home comfort. Now, we're setting a new standard for clean indoor air with the revolutionary Trane CleanEffects™, the world's most effective whole-house air filtration system.
MAKE AN APPOINTMENT
We make it a priority to offer flexible appointment times to accommodate your personal scheduling needs.